For people interested in being employed as a pilot; a Commercial Pilot Licence would be required.
With a CPL, a person may:
Fly an airplane of class/type which the licence is endorsed by a rating (e.g. multi-engine seaplane) and be paid to do so
Add any desired rating to your licence (e.g. seaplane rating)
REQUIREMENTS
At least 18 years old
Have a valid category 1 medical certificate
80 hours of ground school instruction following issue of PPL
Complete written exam
65 hours of flight instruction following issue of PPL
Complete flight test
200 hours of total flight experience
View a list of doctors able to issue a Transport Canada Medical Certificate in Saskatoon
Consult the Canadian Aviation Regulations for the complete details of these minimum requirements
WHERE CAN I GET FINANCING TO PAY FOR THIS COURSE?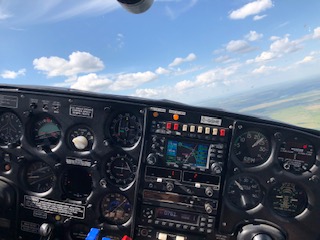 Interested in this course?
Download course breakdown