Yunfeng Wang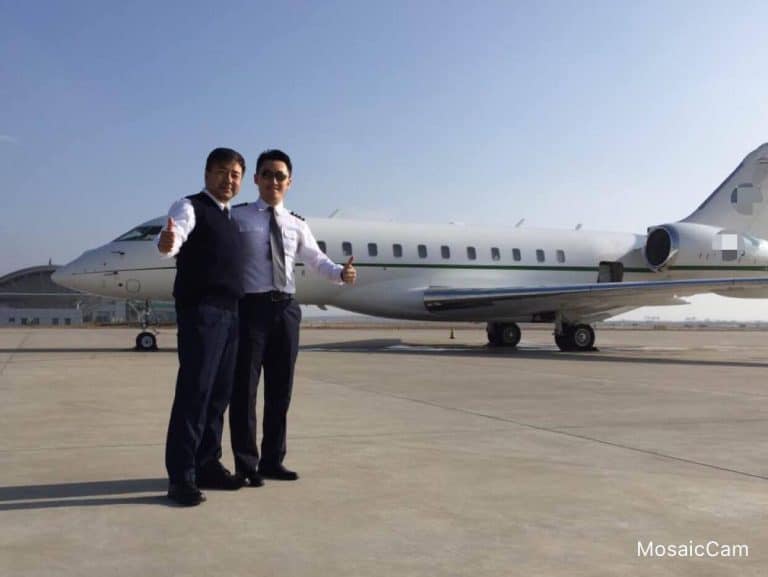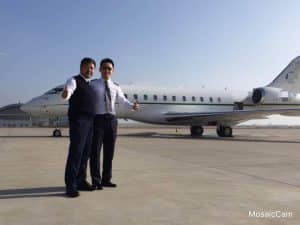 "Hi everyone! I come from China. Yunfeng is my name. Aviation changed my life! My aviation career started back in 2007 when I took a short discovery flight with Cecil Sorensen. That was my first time at the control of a real airplane. I wasn't comfortable, to be honest!
I think some people will have the same reaction, every time he changed the power I felt the airplane could stop in the air. You all laugh now, but back then wasn't the same. You are probably wondering why I still do it. I have my reasons… one being; I want to be the responsible professional that my passengers can depend on. I was lucky after period of training to overcome myself and start enjoy my flight! Flight school training is an important part of everyone's career.
When you obtain your licence, that's where you start your new learning cycle! I enjoy that learning process. Pilots always say, 'it's a good day when you learn something!' There are many other principles you will learn through your aviation career.
Currently I fly for a company based in China. The Global Express we operate bring us to many cities around the world. With my supportive family, it makes a such rewarding profession! It gives you the opportunity to see this amazing mother earth we all live in. Before flying I had not lived; you have to try it."
Tyler Ratushniak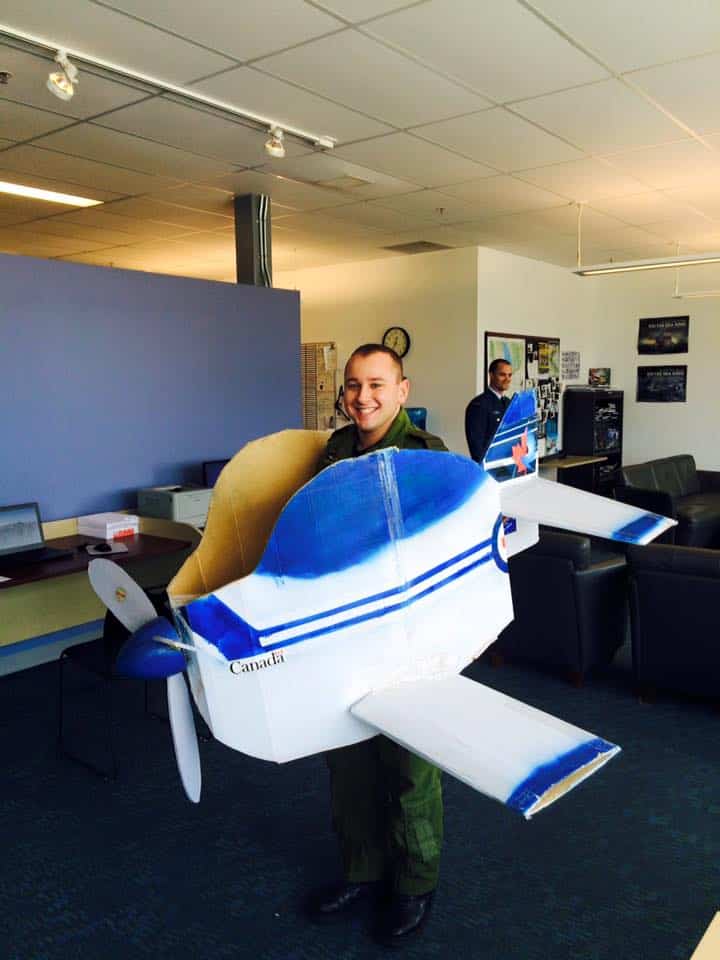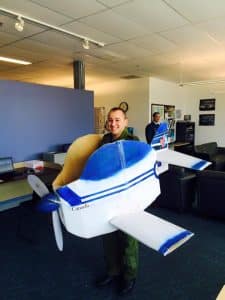 "I took an interest in flying later in my teen years while in the Air Cadet Program, and got my glider pilot licence in 2006. In 2009 I began ground school at Millennium Aviation and started working towards my private pilot licence.
I never did get my PPL because, in 2011, I decided to combine my interests of flying and the military, and applied to be a pilot under the militaryís Regular Officer Training Program. Finally, after a multitude of tests were completed, I was sent off to Air Crew Selection in Trenton, Ont. for three days to do the final, pilot specific aptitude tests. At the end of those three days I found out I had passed and just had to wait to see if I had scored high enough to be accepted into the ROTP.
In 2012 I went off to the Royal Military College of Canada in Kingston, Ont. Over the next four years I went through basic training, French language training then finally, Phase 1 flight training in the Grob at Portage la Prairie, MB. I graduated from RMCC in May, 2016 with a B.A., Psychology. Almost immediately after graduation I got posted to Comox, BC to work with an Air Cadet summer-camp.
I spent that summer teaching meteorology to the advanced aviation cadet course. I felt I had almost come full circle because it was a course that I had gone to in 2005, just before my glider course. This brings me to today, where I am currently doing Phase 2 flight training in Moose Jaw, SK on the Harvard II.
There is still a lot of training left to do that makes for a long road ahead but, thanks to Air Cadets and Millennium Aviation; Iíve got the confidence to keep going and people who have supported me throughout the years. "
Braden Cooper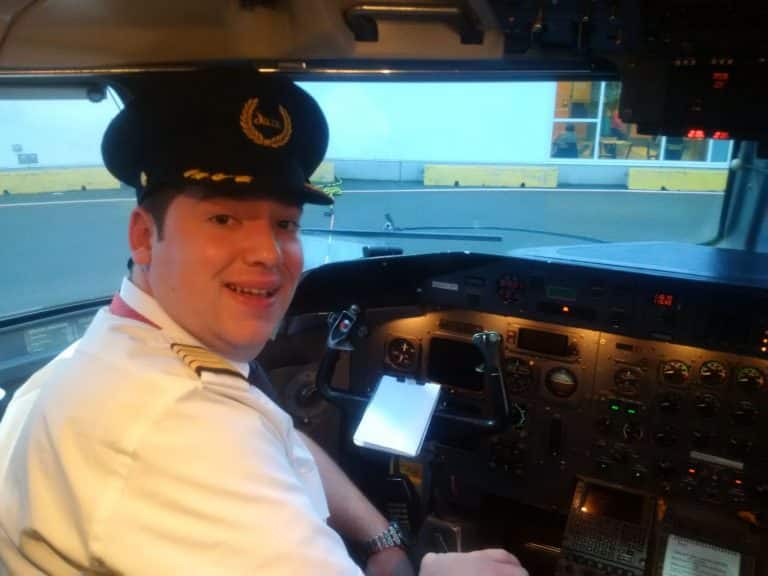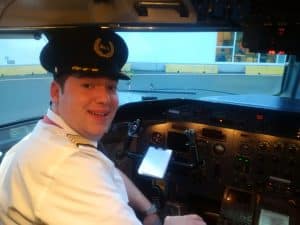 "My name is Braden. I began my private licence with Millennium Aviation in 2008.
I was blown away with the positive atmosphere and knowledgeable instructors that Millennium offered. Everyone was very friendly and it made going flying much more exciting!
With exceptional training, I finished my private licence and eventually obtained a commercial licence with a multi-IFR rating. I began flying King Airs and Beech 1900's in Northern Saskatchewan, eventually working my way up to Captain. After a few years flying a corporate Citation in Calgary, I moved onto the airlines and am now a Dash 8 Captain. There is no doubt in my mind Millennium Aviation provided the base of knowledge and skills to make this exciting career possible!"
Kim Turner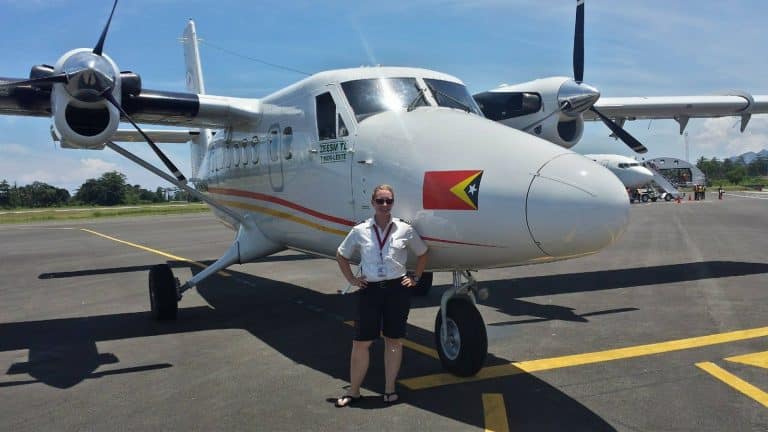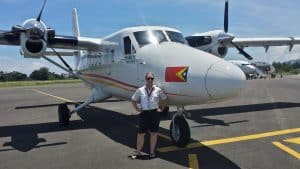 "I started flight training at my dad's suggestion. After a previous traumatic experience, I was somewhat reluctant. But after my discovery flight at Millennium, I knew I was in the right place for me.
I didn't plan to become a commercial pilot. But slowly, week after week, my fear diminished and was replaced by fascination. This fascination kept pulling me toward the air routes less travelled.
Once I had finished my commercial licence, I flew for a skydiving club. That remains the best experience I've ever had in any airplane. After the skydive season, I was hired at Kenn Borek Air. When my turn in dispatch was up, I was checked out on the Twin Otter. Perhaps it's not the most exciting plane to a majority of people, but it has opened up a whole new world for me.
I have experienced the high Arctic, Antarctica, and most recently Timor Leste. I meet people from all walks of life and actually get a chance to hear their stories. I knew getting my pilot licence would take me places. I never imagined just how far."
Joe Day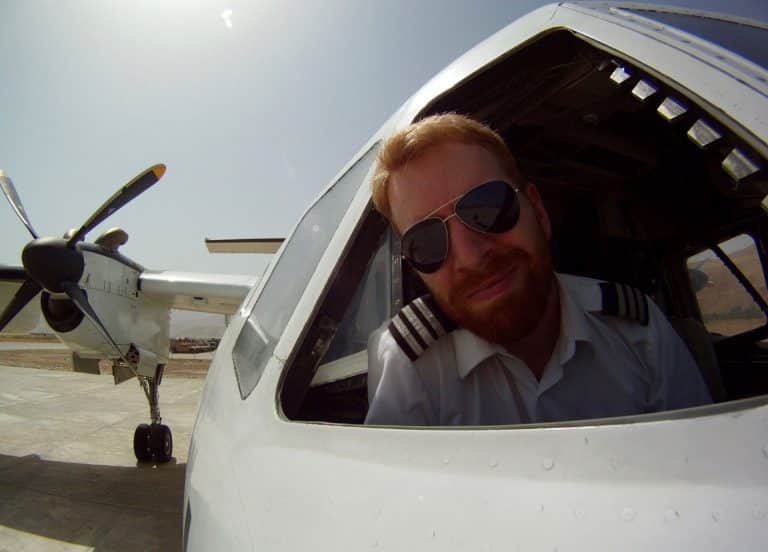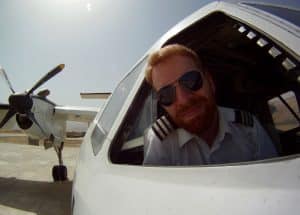 "Hi I'm Joe and I completed my training at Millennium in 2007. This was the beginning of a great adventure in aviation! I started by flying a Twin Otter in Missinipe with Osprey Wings. For two summers I had to bust my butt moving everything from lumber to cereal to fishermen. In 2008 I followed a pretty girl to the west coast and started a three year stint flying for Westcoast Air. Eventually it came time to get into the IFR world.
KDAir operates Navajos single pilot IFR on the coast which was the perfect place for me to get my ATPL and some valuable IFR time. From there I went overseas to fly the Dash 7 with Voyageur Airways.
Flying in Afghanistan and South Sudan was the adventure of a lifetime and was a great way to get into the challenging world of 705 airline flying. Feeling homesick, I next went to flying a Citation XL based in Victoria BC. Although cushy and fun, the corporate world was not a career stop.
In 2015 with the Canadian airline world expanding like it never has, I found myself flying a CRJ for Air Georgian. Now as captain on the CRJ, I am in line for an interview with Air Canada.
Balancing an aviation career and a normal life has always been a challenge, but I seem to have something figured out that works for my family."